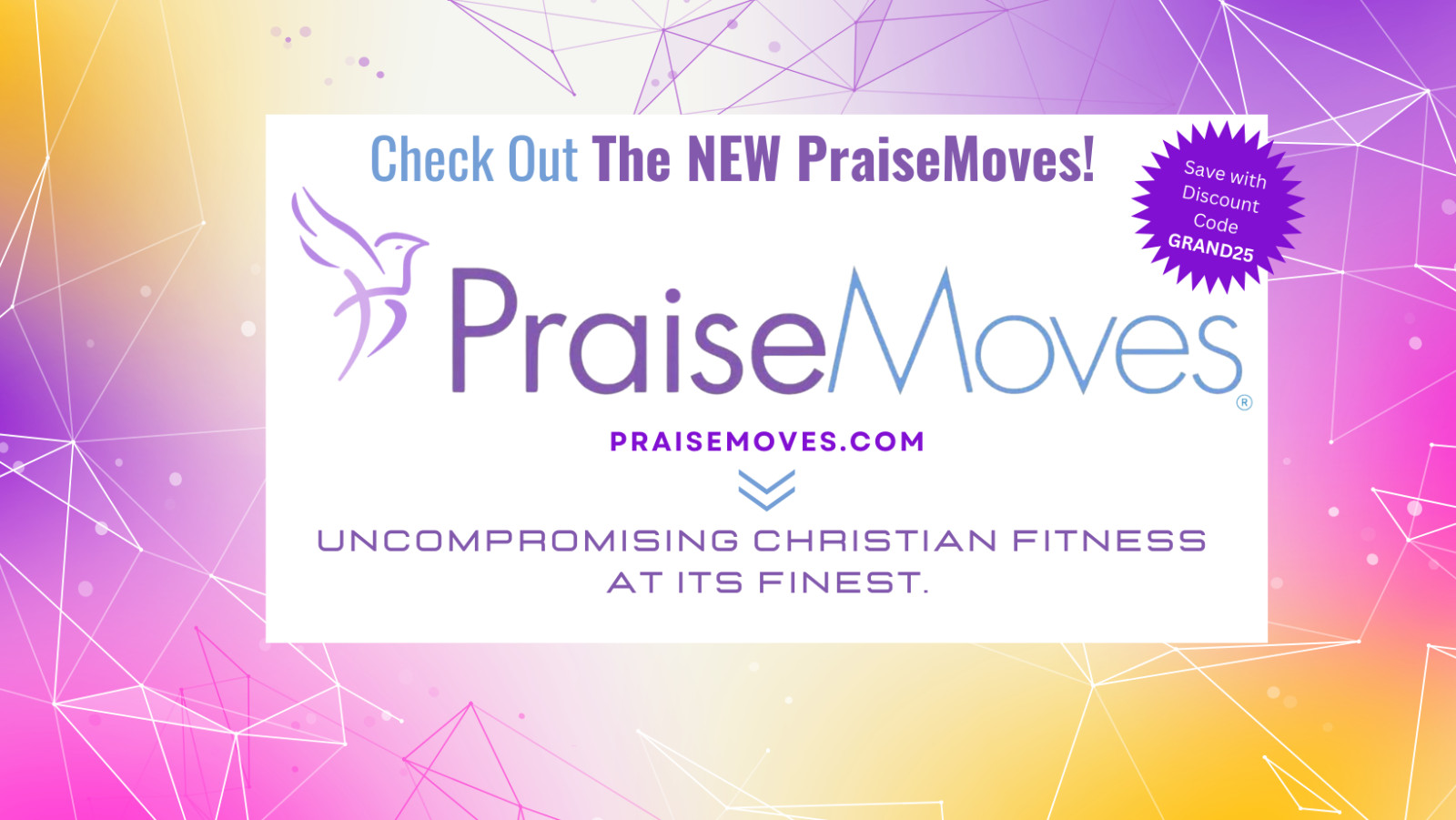 In light of the launch and *big reveal* of our new streamlined website, logo, branding, and PraiseMoves accessories I've come to realize that we are not ONLY "The Christian ALTERNATIVE to Yoga."
With our NINE (9) additional Fitness Certifications, each of which links participants to Scripture in some way -- we can confidently say that PraiseMoves offers "Uncompromising Christian Fitness at Its Finest."
Here is the replay from the Grand Opening. Know that the 25% discount on everything in our instant-access store is available through Friday, September 15. Simply put Grand25 in the promo code box and the discount is yours!
How many of the Trivia Contest Questions will YOU get right? Ya gotta be quick! :-D
9.13.23 UPDATE! And we have a winner! Congratulations, Wendy Simmons!
You are our Grand Prize Winner! Our office will email you about receiving your prizes. Yeaaa!