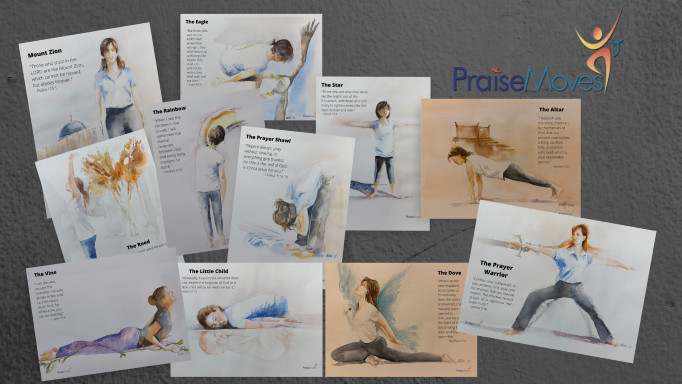 CLICK HERE TO SEE THE BEAUTY AND VARIETY OF PRAISEMOVES WATERCOLORS
Enjoy the marvelous art with Scripture from Arlene Lumbao, anointed watercolorist and Certified PraiseMoves Instructor.
From 5×7 prints to 18×24 posters! From screen savers to cell phone screen protectors.
Gifts! Home décor! Prayer Room! Children's Room! Church! Fitness Center!
Limited only by your imagination! What a lovely way to memorize Scripture, too!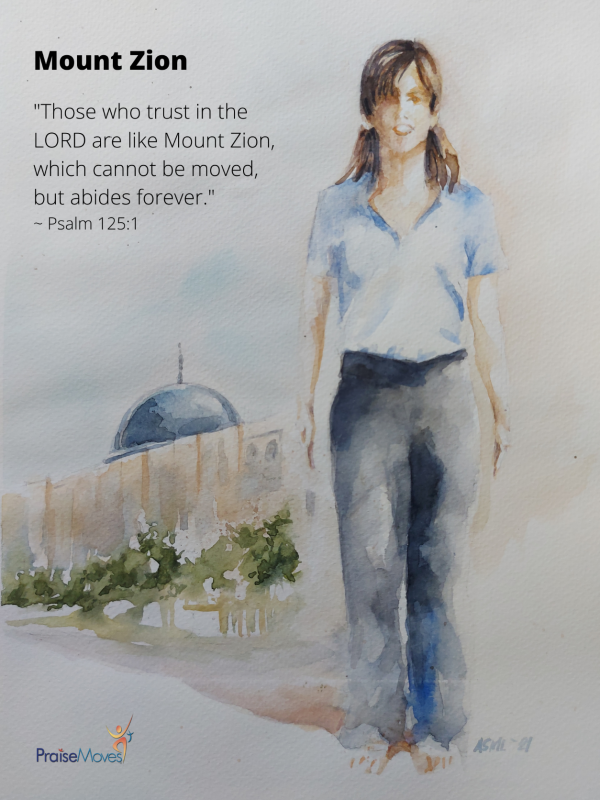 Certified PraiseMoves Instructors often guide students back to the Mount Zion posture (pictured in the watercolor print above) as they flow from one posture to the next during a workout with the words, "Come back to Mount Zion."
In this posture, we exemplify Correct Body Alignment and good posture, but more importantly, the foundation of our life in Christ which we find in Mt. Zion's scripture:
"Those who trust in the LORD are like Mount Zion, which cannot be moved, but abides forever" (Psalm 125:1).
We shall not be moved as we abide in Him. Glory to God!
Download ALL 22 Basic PraiseMoves postures & scriptures in beautiful watercolor for one low discounted introductory price.
See them HERE and enjoy!!!
https://laurette.lpages.co/praisemoves-watercolors/